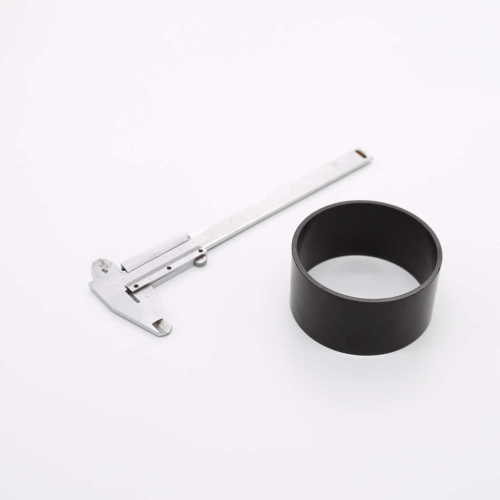 Product Description
Product Attribute
LEC magnetics has available Radial bonded neodymium ring magnets.
Compression Molded Ring Bonded NdFeB Magnet is easily machined. Coolants must be used while machining this material in order to avoid spontaneous combustion of powder. Machining this material removes a layer of protective coating, and re-coating for corrosion resistance may be necessary.
MAGNETIZING AND HANDLING
All Rare Earth magnets require extremely high magnetizing fields and special consideration must be given to this when designing complex assemblies, if it is intended to magnetize after assembly. Consult us if you foresee any problems.
Rare Earth materials are mechanically weak, and magnetically very strong. They must therefore be handled very carefully to avoid damage and injury to personnel handling the magnets. Receiving and assembly personnel should be warned about the dangers of handling magnetized Rare Earth magnets.
Isotropic bonded NdFeB materials can be magnetized in any direction, or with multiple poles. Special magnetizing fixtures are required in order to achieve multiple pole magnetization. Such multiple pole fixtures may cost several thousand dollars depending on complexity of design and production rate requirements.
TEMPERATURE EFFECTS
Magnetic properties of NdFeB deteriorate rapidly above about 130C, depending on the grade of material, and the permeance coefficient of the magnet in operation. The higher the permeance coefficient the magnet operates at, the higher the temperature it will withstand. High H ci NdFeB materials operating at a high permeance coefficient can operate to about 210C.
Common Applications for Neodymium Iron Boron Magnets
Holding systems requiring very high holding forces, high field yoke magnets, high performance stepper, DC, servo, linear, and voice coil motors, magnetic bearings, magnetic couplings, loudspeakers, Halbach arrays, headphones, microphones, magnetic separation, instrumentation, switches, relays, magnetic resonance, sputtering, vacuum deposition, charged particle beam guidance, particle accelerators, Undulators, Wigglers, and others.
The performance of the Radial bonded neodymium ring magnets
| | | | | | | | | |
| --- | --- | --- | --- | --- | --- | --- | --- | --- |
| | BNP-3 | BNP-6 | BNP-8 | BNP-8SR | BNP-9H | BNP-10 | BNP-11 | BNP-12L |
| Br (mT) | 450-510 | 590-650 | 620-670 | 620-66 | 650-700 | 680-720 | 700-740 | 730-770 |
| Br (Gs) | 4500-5100 | 5900-6500 | 6200-6700 | 6200-6600 | 6500-4000 | 6800-7200 | 7000-7400 | 7300-7700 |
| Hcb(kA/m) | 199-263 | 302-374 | 390-454 | 405-470 | 421-484 | 413-477 | 430-493 | 366-430 |
| Hcb(kOe) | 2.5-3.3 | 3.8-4.7 | 4.9-5.7 | 5.1-5.9 | 5.3-6.1 | 5.2-6.0 | 5.4-6.2 | 4.6-5.4 |
| Hcj (kA/m) | 477-597 | 597-796 | 636-796 | 955-1114 | 915-1034 | 636-796 | 636-796 | 517-637 |
| Hcj(kOe) | 6.0-7.5 | 7.5-10.0 | 8.0-10.0 | 12.0-14.0 | 11.5-13.0 | 8.0-10.0 | 8.0-10.0 | 6.5-8.0 |
| (BH)max (kJ/m 3) | 24-32 | 44-53.6 | 60-68 | 65.6-72 | 72-80 | 76-84 | 80-88 | 84-92 |
| (BH)max (MGOe) | 3.0-4.0 | 5.5-7.0 | 8.0-9.5 | 8.2-9.0 | 9.0-10.0 | 9.5-10.5 | 10.0-11.0 | 10.5-11.5 |
| Tw/ ℃ | 120 | 120 | 120 | 160 | 160 | 120 | 120 | 110 |
| | | | |
| --- | --- | --- | --- |
| Delivery Date: | 7-15 days | Shape: | Ring / Tube |
| Application: | Motor Magnet | Type: | Permanent |
| Composite: | Rare Earth Magnet | Brand Name: | LEC |
| Material: | Plastic Binders and NdFeB Powder | Plating / Coating: | Black Epoxy |
| Grade: | BNP-9 | Tolerance: | ±0.1 mm |
| Maximum Operation Temperature: | 100~150 degree | Delivery Time: | 7-15 days |
Min. Order: 100 Piece/Pieces
Trade Term: FOB,CFR,CIF
Payment Terms: Paypal, L/C, T/T
Place of Origin: Zhejiang, China (Mainland)
Means of Transport: Ocean, Air
Production Capacity: 100,000 Pcs Per day
Packing: Cartons + Pallets
Delivery Date: 7-15 days
Shape: Ring / Tube
Application: Motor Magnet
Type: Permanent
Composite: Rare Earth Magnet
Brand Name: LEC
Material: Plastic Binders and NdFeB Powder
Plating / Coating: Black Epoxy
Grade: BNP-9
Tolerance: ±0.1 mm
Maximum Operation Temperature: 100~150 degree
Delivery Time: 7-15 days