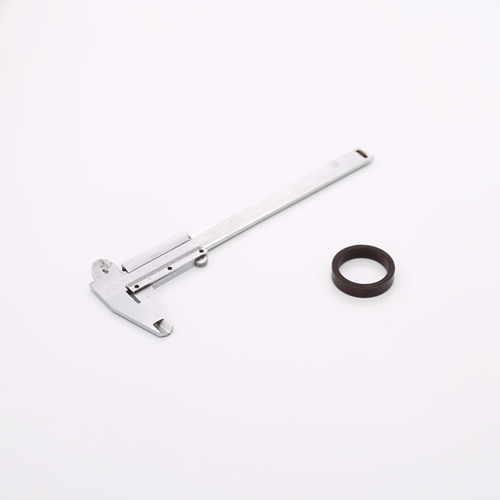 Product Description
Product Attribute
LEC magnetics has available Plastic bonded neodymium ring magnets.
Bonded magnet is one of the most important magnetic materials. It opened a new world of application possibilities. Thermo-elastomer and thermo-plastic resins can be blended together with a variety of magnetic powders to form injection molded, compression and flexible magnets.
Bonded NdFeB VS Isotropic Ferrite Magnet
The emergence of bonded NdFeB material gets rid of the bondage of the low performance isotropic ferrite magnets, promoting and accelerating the design and development of high performance multi poles motors. While all this depends on multi-poles magnetization technique and multi-poles bonded NdFeB ring magnets with magnetization through diameter or axially thickness. Common permanent magnets with multi poles magnetizations are 4 poles, 6 poles, 8 poles or more which depend on the dimensions and the application of the magnets. neodymium bonded radial ring magnet, ring compression bonded magnet, bonding ndfeb ring magnet, compression molded ring magnet.
Applications of Bonded NdFeB magnets
• Drive and generator applications
• Miniaturized sensors
• IT industry
• Meters and instruments
• Home electronics
The performance of the Plastic bonded neodymium ring magnets.
| | | | | | | | | |
| --- | --- | --- | --- | --- | --- | --- | --- | --- |
| | BNP-3 | BNP-6 | BNP-8 | BNP-8SR | BNP-9H | BNP-10 | BNP-11 | BNP-12L |
| Br (mT) | 450-510 | 590-650 | 620-670 | 620-66 | 650-700 | 680-720 | 700-740 | 730-770 |
| Br (Gs) | 4500-5100 | 5900-6500 | 6200-6700 | 6200-6600 | 6500-4000 | 6800-7200 | 7000-7400 | 7300-7700 |
| Hcb(kA/m) | 199-263 | 302-374 | 390-454 | 405-470 | 421-484 | 413-477 | 430-493 | 366-430 |
| Hcb(kOe) | 2.5-3.3 | 3.8-4.7 | 4.9-5.7 | 5.1-5.9 | 5.3-6.1 | 5.2-6.0 | 5.4-6.2 | 4.6-5.4 |
| Hcj (kA/m) | 477-597 | 597-796 | 636-796 | 955-1114 | 915-1034 | 636-796 | 636-796 | 517-637 |
| Hcj(kOe) | 6.0-7.5 | 7.5-10.0 | 8.0-10.0 | 12.0-14.0 | 11.5-13.0 | 8.0-10.0 | 8.0-10.0 | 6.5-8.0 |
| (BH)max (kJ/m 3) | 24-32 | 44-53.6 | 60-68 | 65.6-72 | 72-80 | 76-84 | 80-88 | 84-92 |
| (BH)max (MGOe) | 3.0-4.0 | 5.5-7.0 | 8.0-9.5 | 8.2-9.0 | 9.0-10.0 | 9.5-10.5 | 10.0-11.0 | 10.5-11.5 |
| Tw/ ℃ | 120 | 120 | 120 | 160 | 160 | 120 | 120 | 110 |
| | | | |
| --- | --- | --- | --- |
| Delivery Date: | 7-15 days | Shape: | Ring / Tube |
| Application: | Motor Magnet | Type: | Permanent |
| Composite: | Rare Earth Magnet | Brand Name: | LEC |
| Material: | Plastic Binders and NdFeB Powder | Plating / Coating: | Black Epoxy |
| Grade: | BNP-10 | Tolerance: | ±0.1 mm |
| Maximum Operation Temperature: | 100~150 degree | Delivery Time: | 7-15 days |
Min. Order: 100 Piece/Pieces
Trade Term: FOB,CFR,CIF
Payment Terms: Paypal, L/C, T/T
Place of Origin: Zhejiang, China (Mainland)
Means of Transport: Ocean, Air
Production Capacity: 100,000 Pcs Per day
Packing: Cartons + Pallets
Delivery Date: 7-15 days
Shape: Ring / Tube
Application: Motor Magnet
Type: Permanent
Composite: Rare Earth Magnet
Brand Name: LEC
Material: Plastic Binders and NdFeB Powder
Plating / Coating: Black Epoxy
Grade: BNP-10
Tolerance: ±0.1 mm
Maximum Operation Temperature: 100~150 degree
Delivery Time: 7-15 days