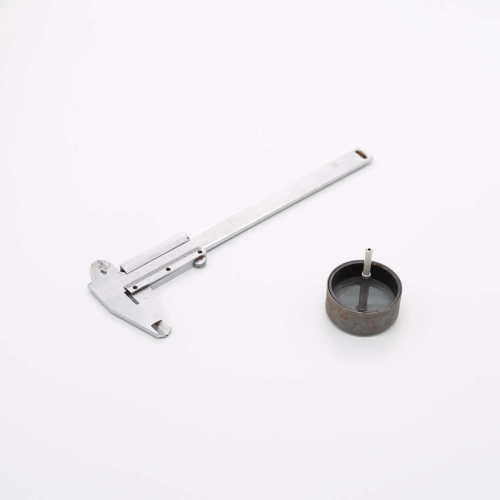 Product Description
Product Attribute
LEC Magnetics has available Custom polymer bonded magnets.
Bonded magnets are one of the most important magnetic materials. It opened a new world of application possibilities. Thermo-elastomer and thermo-plastic resins can be blended together with a variety of magnetic powders to form injection molded, compression and flexible magnets. tube neodymium thermoplastic permanent magnet, Neodymium Bonded Tube Magnet.
Feature
(1) As it has higher magnetic force, injection molding is possible and dimensions are accurate, it is suitable for high precision parts.
(2) As it is isotropic, expensive magnetic field molding machine and tooling are not required, it is possible to produce relatively low cost parts.
Application
(Super) Compact Motor, Actuator, Compact Sensor
Bonded neo powder is incorporated into numerous end market applications that utilize bonded neo magnets. These products are primarily motors and sensors used in a range of products, including computer and office equipment (e.g., hard disk drives and optical disk drive motors and fax, copier and printer stepper motors), consumer electronics (e.g., personal video recorders and mp3 music players), automotive and industrial applications (e.g., instrument panel motors, seat motors and air bag sensors) and home ventilation systems (e.g., ceiling fans). Ring Thermoplastic NdFeB Magnet
The performance of the Custom polymer bonded magnets
| | | | | | | | | |
| --- | --- | --- | --- | --- | --- | --- | --- | --- |
| | BNP-3 | BNP-6 | BNP-8 | BNP-8SR | BNP-9H | BNP-10 | BNP-11 | BNP-12L |
| Br (mT) | 450-510 | 590-650 | 620-670 | 620-66 | 650-700 | 680-720 | 700-740 | 730-770 |
| Br (Gs) | 4500-5100 | 5900-6500 | 6200-6700 | 6200-6600 | 6500-4000 | 6800-7200 | 7000-7400 | 7300-7700 |
| Hcb(kA/m) | 199-263 | 302-374 | 390-454 | 405-470 | 421-484 | 413-477 | 430-493 | 366-430 |
| Hcb(kOe) | 2.5-3.3 | 3.8-4.7 | 4.9-5.7 | 5.1-5.9 | 5.3-6.1 | 5.2-6.0 | 5.4-6.2 | 4.6-5.4 |
| Hcj (kA/m) | 477-597 | 597-796 | 636-796 | 955-1114 | 915-1034 | 636-796 | 636-796 | 517-637 |
| Hcj(kOe) | 6.0-7.5 | 7.5-10.0 | 8.0-10.0 | 12.0-14.0 | 11.5-13.0 | 8.0-10.0 | 8.0-10.0 | 6.5-8.0 |
| (BH)max (kJ/m 3) | 24-32 | 44-53.6 | 60-68 | 65.6-72 | 72-80 | 76-84 | 80-88 | 84-92 |
| (BH)max (MGOe) | 3.0-4.0 | 5.5-7.0 | 8.0-9.5 | 8.2-9.0 | 9.0-10.0 | 9.5-10.5 | 10.0-11.0 | 10.5-11.5 |
| Tw/ ℃ | 120 | 120 | 120 | 160 | 160 | 120 | 120 | 110 |
| | | | |
| --- | --- | --- | --- |
| Delivery Date: | 7-15 days | Shape: | Ring / Tube |
| Application: | Motor Magnet | Type: | Permanent |
| Composite: | Rare Earth Magnet | Brand Name: | LEC |
| Material: | Plastic Binders and NdFeB Powder | Plating / Coating: | Black Epoxy |
| Grade: | BNP-8 | Tolerance: | ±0.1 mm |
| Maximum Operation Temperature: | 100~150 degree | Delivery Time: | 7-15 days |
Min. Order: 100 Piece/Pieces
Trade Term: FOB,CFR,CIF
Payment Terms: Paypal, L/C, T/T
Place of Origin: Zhejiang, China (Mainland)
Means of Transport: Ocean, Air
Production Capacity: 100,000 Pcs Per day
Packing: Cartons + Pallets
Delivery Date: 7-15 days
Shape: Ring / Tube
Application: Motor Magnet
Type: Permanent
Composite: Rare Earth Magnet
Brand Name: LEC
Material: Plastic Binders and NdFeB Powder
Plating / Coating: Black Epoxy
Grade: BNP-8
Tolerance: ±0.1 mm
Maximum Operation Temperature: 100~150 degree
Delivery Time: 7-15 days